Master The Art Of Traditional And No-Gi Brazilian Jiu-Jitsu Today!
At Tooele Martial Arts Academy, we offer comprehensive coaching for two distinct styles of Brazilian Jiu-Jitsu: Traditional Sport Jiu-Jitsu, complete with full Gi's AND No-Gi Self-Defense, designed for real-world safety.
Whether you're trying out the discipline for the very first time or you're hoping to take your skills to the next level. We've got you covered.
Join us in Tooele and check it out today! Just fill out the short form on your screen to get started.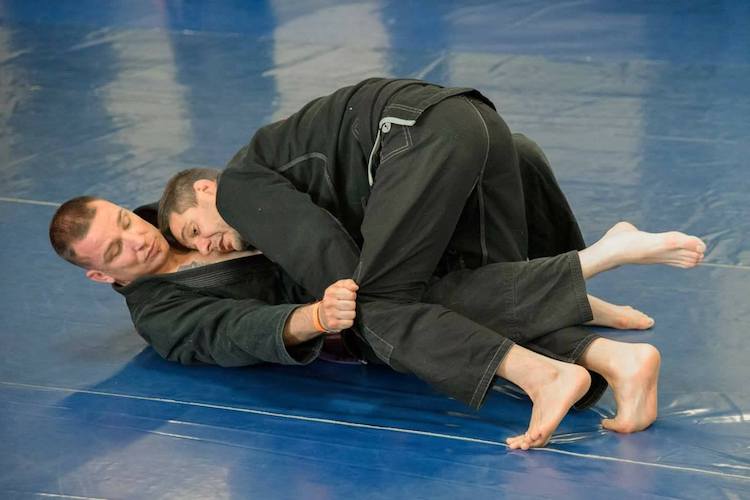 Why Is Our Brazilian Jiu-Jitsu Program Right For You?
BJJ is a ground-based self-defense style that has swept the world with popularity. It is used by people of all ages and abilities to accomplish everything from improved fitness to everyday safety.
And at Tooele Martial Arts Academy, we're committed to offering you the highest quality instruction with hands-on coaching and a support system that can't be matched.
Our Brazilian Jiu-Jitsu Classes in Tooele include:
Traditional Sport Jiu-Jitsu: This program is led by Professor Gustavo Rodrigues, a 3rd Degree BJJ Black Belt, and includes the traditional belt progression system and full Gi uniforms. Our focus in this program is equipping you with competition-style strategies that can prepare you to overcome an opponent of any size or strength. In no time, you learn:
How to establish leverage over an opponent
Timing and strategy on the mat
Tools to maintain control from any position
Effective submission techniques
No-Gi Self-Defense Training: Our No-Gi classes are designed to prepare you for real-world altercations and dangerous situations. We train in normal athletic wear instead of the traditional Gi and teach you how to maintain control over an opponent without the rules and restrictions of competition. This program is great for:
Improved situational awareness
Precise and powerful self-defense skills
Ground-based fighting strategies that can keep you out of harm's way
Complete confidence in the face of danger
Get Started Today! Our Brazilian Jiu-Jitsu Is Truly The Best In All Of Tooele!
We are proud to train men and women of all backgrounds and abilities and we can't wait for you to see it for yourself. Our Brazilian Jiu-Jitsu Classes can help make your goals a reality in no time - whether that's high-level competitions or just everyday safety and self-defense.
Come see us at Tooele Martial Arts Academy and get more from your body than you ever thought possible. Just fill out the short form on your screen to get started today!