Learn How To Strike With Every Limb In Our Muay Thai Classes
Muay Thai training offers the best of both worlds, combining effective fitness exercises with powerful striking skills and self-defense strategies. At Tooele Martial Arts Academy, we are proud to offer exciting Muay Thai instruction for men and women of all experience levels.
Have a blast getting fit and master the art of stand-up striking in no time. Just fill out the short form on your screen to get started today!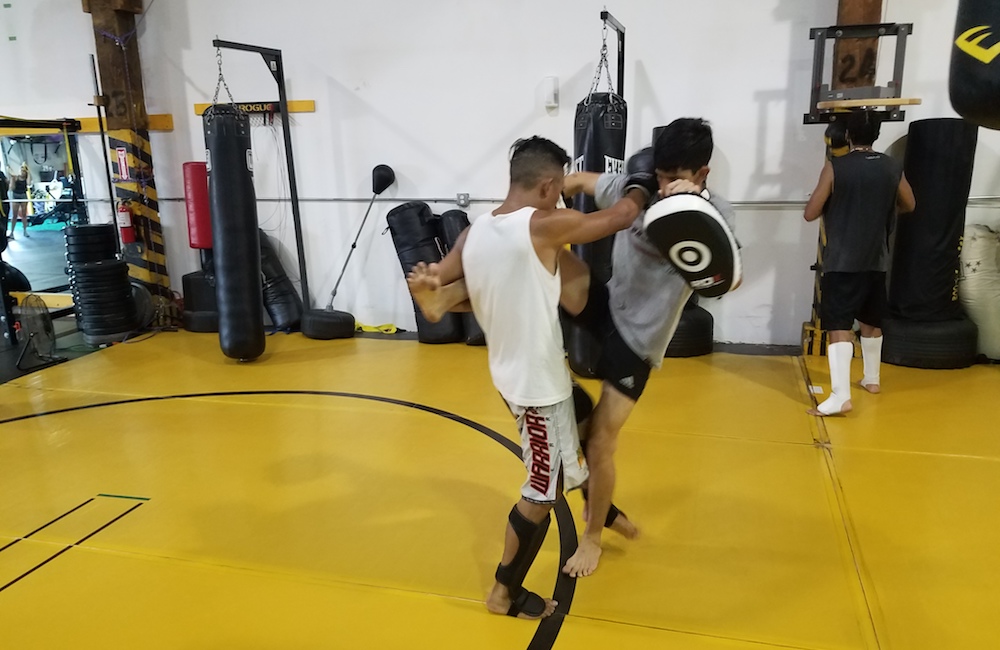 What Can You Expect In Our Muay Thai Training?
This high-energy system keeps your body active from start to finish. Our goal in every session is to help you strike with power, speed, and precision - all without losing the ability to defend yourself against an opponent. Our Muay Thai training incorporates some aspects of western Boxing and kickboxing, and also includes full-contract sparring for students who feel comfortable.
Muay Thai Kickboxing, known as the art of eight limbs, teaches fighters how to strike with every limb of the body. No matter what position you find yourself in, you'll be prepared to defend yourself with ease.
Join us at Tooele Martial Arts Academy and take on:
Total-body balance and coordination
Incredible speed, strength, and agility
Self-defense skills for the real-world and competition format
High-energy training that keeps you motivated like never before
Learn More Today About The Best Muay Thai Training In Tooele!
If you're looking for a new way to train, we've got the answer. At Tooele Martial Arts Academy, our Muay Thai Classes are perfect for experienced fighters and complete beginners. We'll help you improve each and every day and have a blast in the process.
Just fill out the short form on your screen to learn more or to get started now!